Margarita Blue, Barcelona

Venue Details
Address:
Josep Anselm Clavé 6, 08002 Barcelona
Nearest Metro:
Telephone:
+34 93 412 5489
Opening hours:
Monday & Wednesday 19:00-02:00, Thursday 19:00-02:30, Friday & Saturday 19:00-03:00, Sunday 19:00-02:00
Website:
EAT, DRINK & MUSIC SINCE 1997. In Barcelona, a place so essential as "The Sagrada Familia".
A "mestizo" place in the heart of Ciutat Vella which always marked new tendencies.
Wonderful cocktails such as Margaritas, Mojitos, Caipirinhas... Music from all different periods and tendencies.
The menu is sorted with unforgettable "mexiterranean" dishes: fried green tomatoes, guacamole, tamales, fajitas, delicious vegetarian dishes.
Margarita Blue on Twitter

Video of Margarita Blue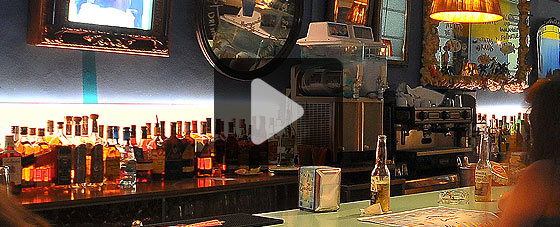 Location Map for Margarita Blue
Venue changed or closed? Contact us and let us know.