La Luna, Barcelona

Venue Details
Address:
C/ Abaixadors 10, 08003 Barcelona
Nearest Metro:
Telephone:
+34 93 295 5513
Opening hours:
Sunday - Wednesday 18:00-01:30, Thursday - Saturday 18:00-02:30
Website:
La Luna is one of the most spectacular Cocktail Bar - Restaurants in the Born district.
An absolute must see space; the building is of the late 17th century with all of the original stone wall and arches completely restored to their original beauty, with a soft decadent mix of lighting and seating this has got to be one of the top venues in the city with reasonably priced cocktails, great Tapas and an extensive dinner menu.
The kitchen team has created a wonderful menu combining the flavors from the entire world. Beside its great location the friendly and professional service makes La Luna to one of the most desirable event locations of Barcelona, this place can accommodate up to 120 guests for Cocktails and Aperitifs or 70 guests for a seated dinner.
The relaxed but vibrant atmosphere is the perfect place for a night out – either to dine or just to meet up for drinks and cocktails. La Luna has become a meeting point for local people and tourists.
Video of La Luna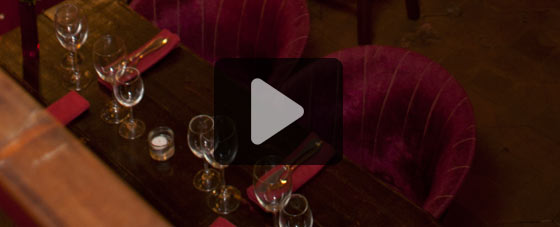 Location Map for La Luna
Venue changed or closed? Contact us and let us know.