George Payne Irish Bar, Barcelona

Venue Details
Address:
Pl. Urquinaona 5, 08010 Barcelona
Nearest Metro:
L1
Urquinaona
L4
Urquinaona
Telephone:
+34 93 481 5294
Opening hours:
Monday - Sunday 13:00-LATE
Website:
Biggest Irish Bar in Barcelona separated over 2 floors with 3 separate bars.
International award winning menu. Kitchen open daily from 13.00 until 23.30. Live Music venue with varied international bands. Karaoke party every thursday and sunday night. All live sport shown on 10 separate screens. Great lively bar atmosphere, perfect for a pint of Guiness or our freshly prepared cocktails. Remember, No Payne, No Gain.
Video of The George Payne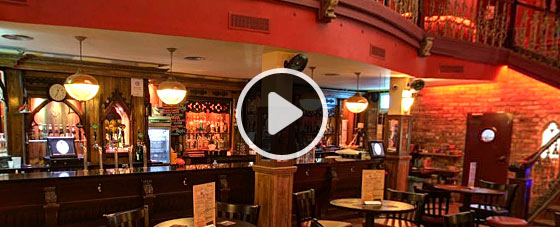 Location Map for The George Payne
Venue changed or closed? Contact us and let us know.