Eclipse, Barcelona

Venue Details
Address:
Plaça de la Rosa dels Vents 1, 08039 Barcelona
Nearest Metro:
Telephone:
+34 93 295 2800
Opening hours:
Monday - Wednesday 19:00-02:00, Thursday & Sunday 19:00-03:00, Friday & Saturday 19:00-04:00
Website:
Flirty with a touch of whimsy, Eclipse Barcelona has changed the face of Barcelona's nightlife and has established itself as the city's ultimate entertainment lifestyle destination.
Fly high and rise up to the 26th floor to W Barcelona's ultra-exclusive Eclipse bar, where the delicious cocktails are complemented by live performances and world-class DJs spinning soulful sounds inspired by its stunning Mediterranean settings and inherently London personality. Eclipse bar is proud of the high quality of its fresh cocktails, its loyal and attentive service and the unbeatable environment.
Eclipse is an internationally recognized brand owned by the Ignite Group in London, operators of famed Boujis nightclub in South Kensington and restaurants Bumpkin and Cocoon in west and central London. The Eclipse brand has 10 years of attracting influential trendsetters in fashion, film, entertainment and media.
Music at Eclipse is born out of the experience of the best clubs in London, bringing the best English and international Dj's to showcasing the newest trends and styles with the best of electronic music, funk, R&B chill-out and world music.
Children below the age of 11 are not allowed in the Eclipse lounge. Children between 12 and 17 are granted access before 9pm and must be accompanied by an adult.
ECLIPSE ON TWITTER

Video of Eclipse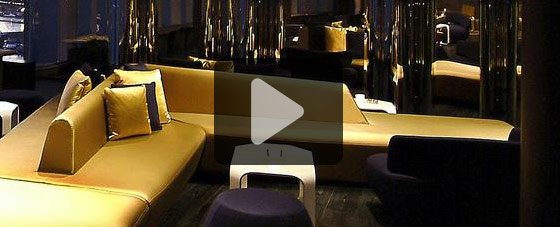 Location Map for Eclipse
Venue changed or closed? Contact us and let us know.