7 Sins, Barcelona

Venue Details
Address:
c/ Muntaner 7, 08011 Barcelona
Nearest Metro:
L1
Universitat
L2
Universitat
Telephone:
+34 93 453 6445
Opening hours:
Monday - Saturday 13:00 till late
Website:
If you're after a good night out, 7 Sins is the place to go! Start with drinks at the bar or on the terrace, enjoy our great deals and variety of drinks and afterwards enjoy a cocktail downstairs in our elegant lounge, an ideal place to have a dance and enjoy the good music.
There's a great international vibe and plenty of people to meet. The bar's very well known as a meeting point for tourists, ex-pats and the local Spanish crowd, so a large crowd is always guaranteed! Have a look at our facebook page to follow all of our forthcoming events. We have lots of different themed music nights, so that you can dance the night away.
If you're looking for a friendly and good value place to get a bite to eat, 7Sins is the place you're looking for! Our menu has a vast selection of dishes to share as well as a large choice of gourmet 100% beef burgers.
After your meal there´s an elegant lounge with chesterfield sofas and impressive decor ideal for having a drink or cocktail. 7 Sins also has a terrace where you can enjoy a meal or a drink outdoors. You can see our menu on our website.
7 Sins on Twitter

Video of 7 Sins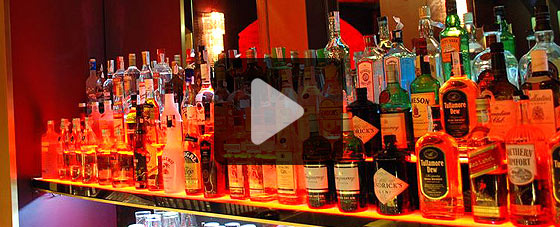 Location Map for 7 Sins
Venue changed or closed? Contact us and let us know.